Xàkújághá (Minor Chief) – Kendall Jacobs
Īts'īsidītl'īshí ùwā Mīsts'īnìyóní Āgúyónà - EDUCATION & LIFELONG LEARNING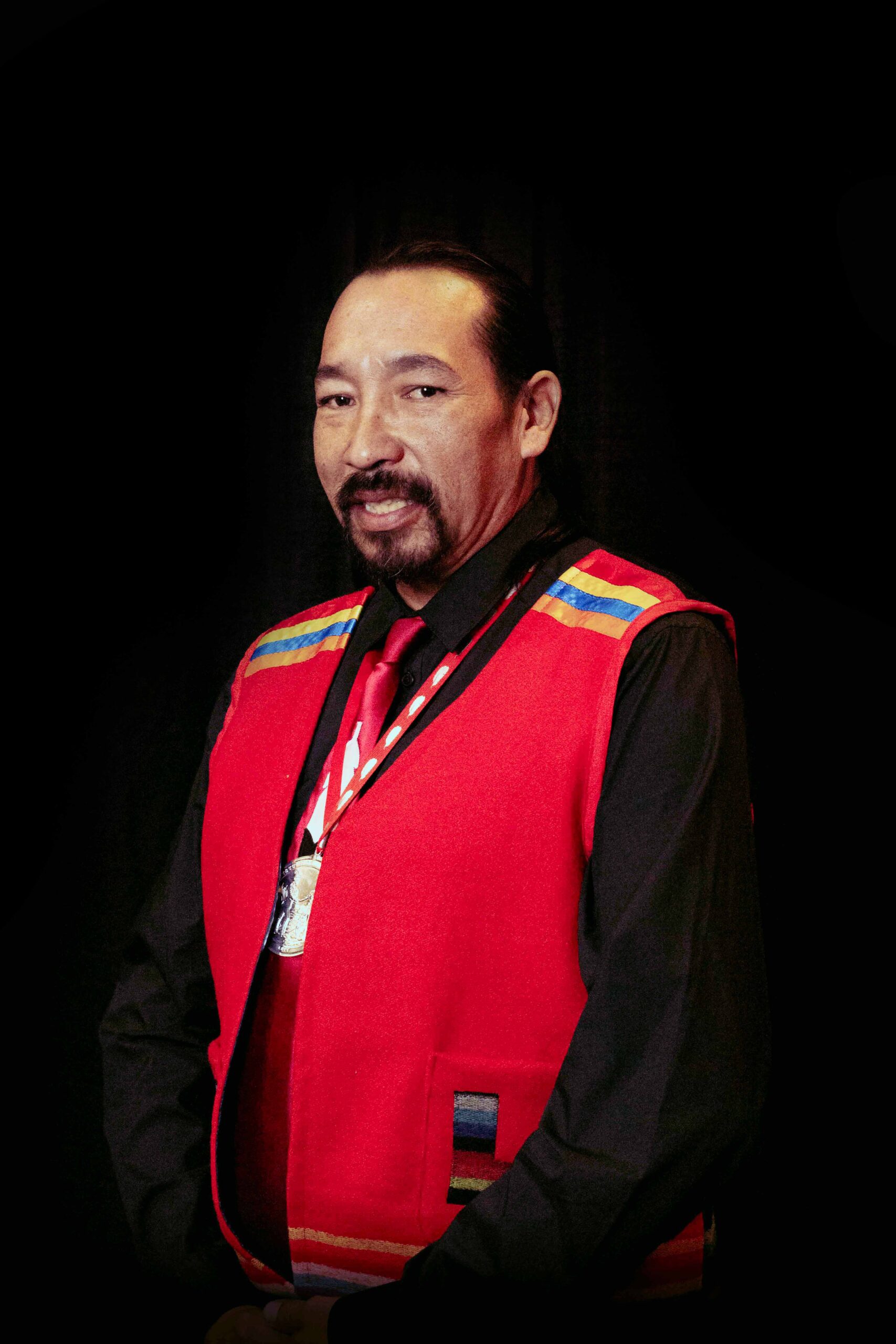 "Little Drum- ichi ósà"
Tsuut'ina Family Linage: Crowchild, Jacobs and Meguinis Families
Biography:
Born November 21, 1978, Kendall grew up on the banks of Six Mile Coulee. His grandparens are Harold Crowchild, Dave Jacobs, Helen Meguinis and Margrett Jacobs.
Today, as an adult, Kendall still resides on the banks of Six Mile Coulee. He attained his E.A. Certification at the University of Calgary, and his Community Linguist Certification from the University of Alberta.
Kendall enjoys camping, hunting, fishing, off roading, and cutting tipi poles with his tipi poling dog, Baily.
On weekends and evenings Kendall can often be found volunteering with Nation youth, on cultural excursions or teaching traditional craft and sharing knowledge.
"The youth of our Nation make me proud to be Tsuut'ina."
Īts'īsidītl'īshí ùwā Mīsts'īnìyóní Āgúyónà
EDUCATION & LIFELONG LEARNING
DAYCARE
HEADSTART
CAREER & EMPLOYMENT
GOOD-WORKERS
SMALL BUSINESS INITIATIVES
POST SECONDARY
BULLHEAD TRAINING & SKILLS
EDUCATION K-12
Gwàghā Nìhīnáʔò-ná
GOVERNANCE & ADMINISTRATION
CITIZENSHIP DEPARTMENT
COMMUNICATIONS
LEGISLATIVE PROCEDURES TECHNICAL SERVICES
TREATY INITIATIVES
PERMITS & RESIDENCY OFFICE