Xàkújághá (Minor Chief) – Regena Crowchild
Gwàghā Nìhīnáʔò-ná - Governance & Administration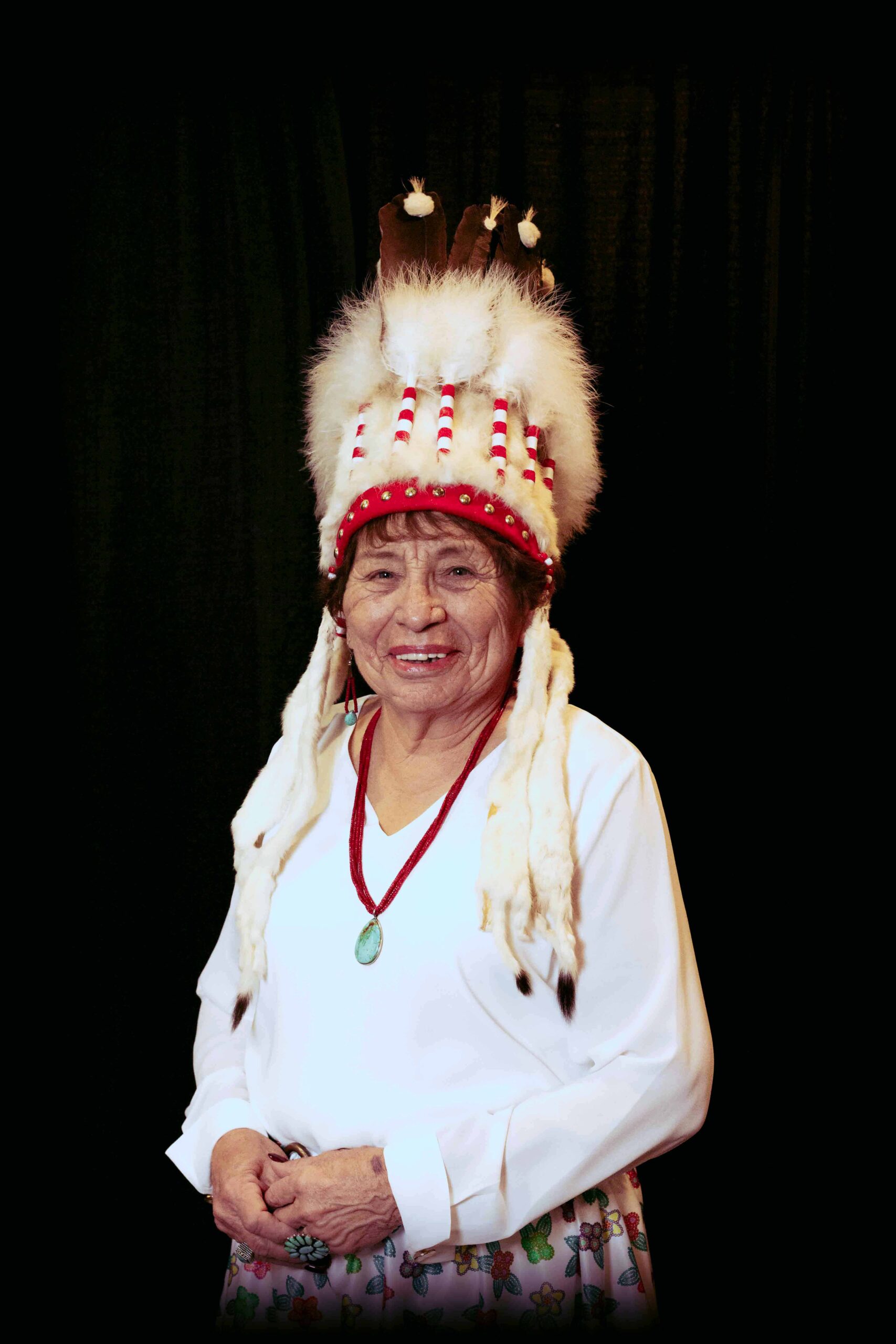 Blackfoot Family Lineage; Starlight Families
Biography:
Regena has offered a lifetime of public service to her community. Born in Cardston, Alberta, Regena graduated from high school and went on to study at the Henderson Business College for Business Management.
She was taught by Elders and Chiefs, regarding identity as Indigenous peoples, inherent rights, Treaty and Treaty rights. She took several courses in public speaking, life skills and self development.
"My life's work has been protecting our Treaty, Treaty rights and inherent rights locally, nationally, and internationally.
As an employee, and elected into leadership, I have had the opportunity to witness and participate in the socio-economic growth of our Nation.
"My goal has always been to help our people have a safe, prosperous, and healthy environment; and to have our Treaty implemented according to its spirit and intent. I am proud to be a citizen of Tsuut'ina Nation."
Gwàghā Nìhīnáʔò-ná
GOVERNANCE & ADMINISTRATION
CITIZENSHIP DEPARTMENT
COMMUNICATIONS
LEGISLATIVE PROCEDURES TECHNICAL SERVICES
TREATY INITIATIVES
PERMITS & RESIDENCY OFFICE